At Main Street Dental, it is our mission to provide the highest quality dental care to our patients using the most advanced techniques available. We want our office to be a caring, welcoming, and understanding environment for patients of all ages and backgrounds. We strive to find the best, most appropriate, and most individualized treatment for each patient to create healthy and lasting smiles.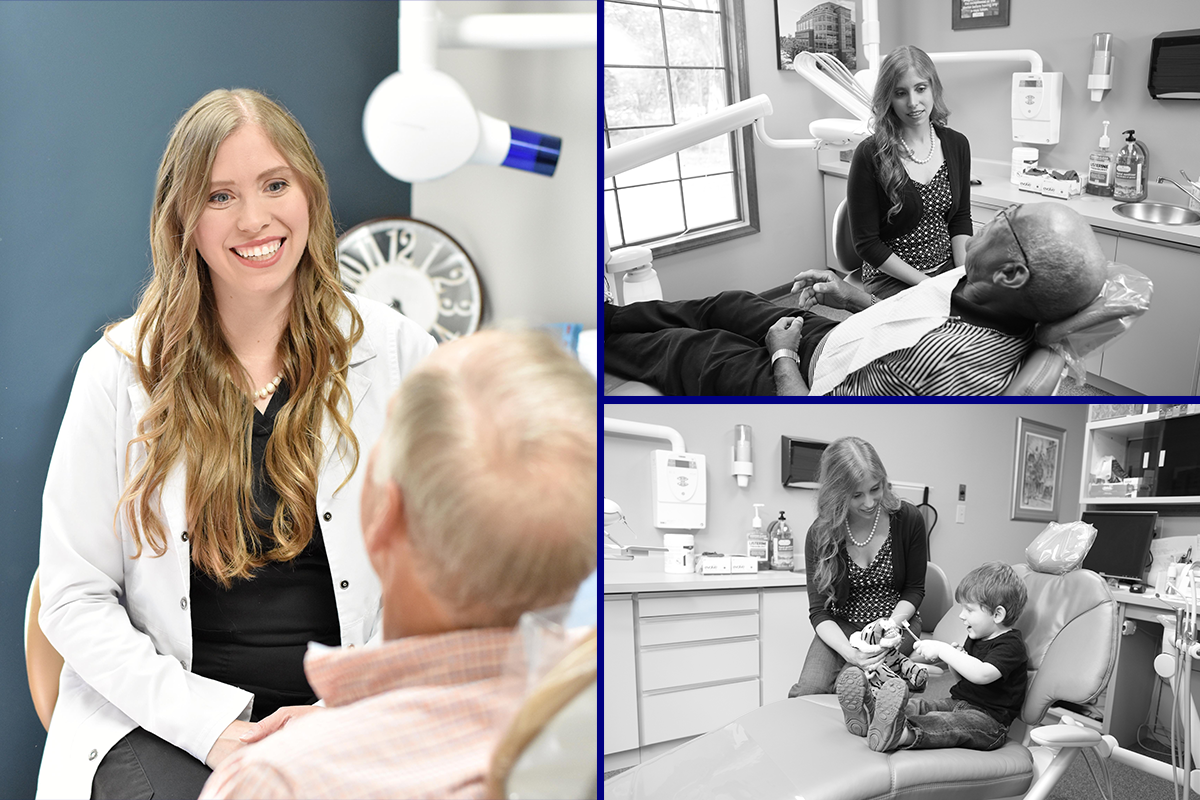 Dr. Holmes graduated from Clemson University in 2010 with a Bachelor of Science degree in Psychology and a minor in Biological Sciences. She went on to the Medical University of South Carolina College of Dental Medicine. She graduated with her Doctor of Dental Medicine degree in 2014 and has worked at Main Street Dental since then. Dr. Holmes started working with her father, Dr. George Hughes, and took over the practice once he retired.  Dr. Holmes is an active member of the Greenville County Dental Society, South Carolina Dental Association, and American Dental Association. She enjoys attending educational meetings and keeping up with the most current techniques in dentistry through these professional organizations and the yearly South Carolina Dental Convention.
Dr. Holmes grew up here in Simpsonville, and this community is very special to her. She enjoys helping people and volunteering her time around the Golden Strip. She is a member of Advent United Methodist Church and the Simpsonville Rotary Club. She volunteers with the Greenville Free Medical Clinic and various other service organizations in our local community.
Dr. Holmes became interested in dentistry when she was introduced to how artistic it is. She has been involved in art since she was little, and loves working with her hands. In addition, she has always wanted to help others to feel better and more confident. She believes she has found the perfect combination in Dentistry. She loves to help people achieve their healthiest and best smile in the most comfortable way possible.
Outside of work and volunteering, Dr. Holmes enjoys painting, outdoor activities, watching Clemson football, and spending time with friends and family. She lives on the old family farm with her husband, Jonathan, and their son Tillman. Dr. Holmes looks forward to getting to know you, or getting to know you better, as a patient and a friend.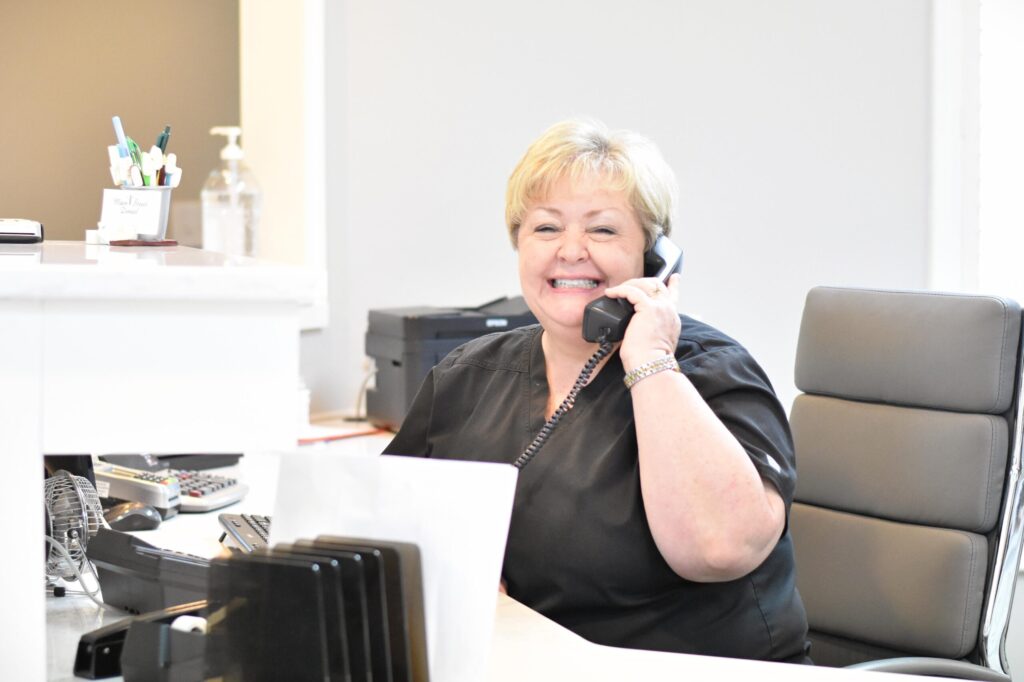 Scheduling and Billing Coordinator /
Dental Assistant
Setora has worked in the dental field for over 45 years, and she has spent over the last 30 years at this practice. She loves being able to help others, and at the same time, getting to know patients individually. She is always happy to hear about their lives and families. Outside of work, Setora loves to cook for others and garden. She also enjoys spending time with her family and friends. Setora has been married to her husband for over 40 years. They grew up together; their parents and grandparents were good friends. They have a nephew and a niece of whom they are very proud.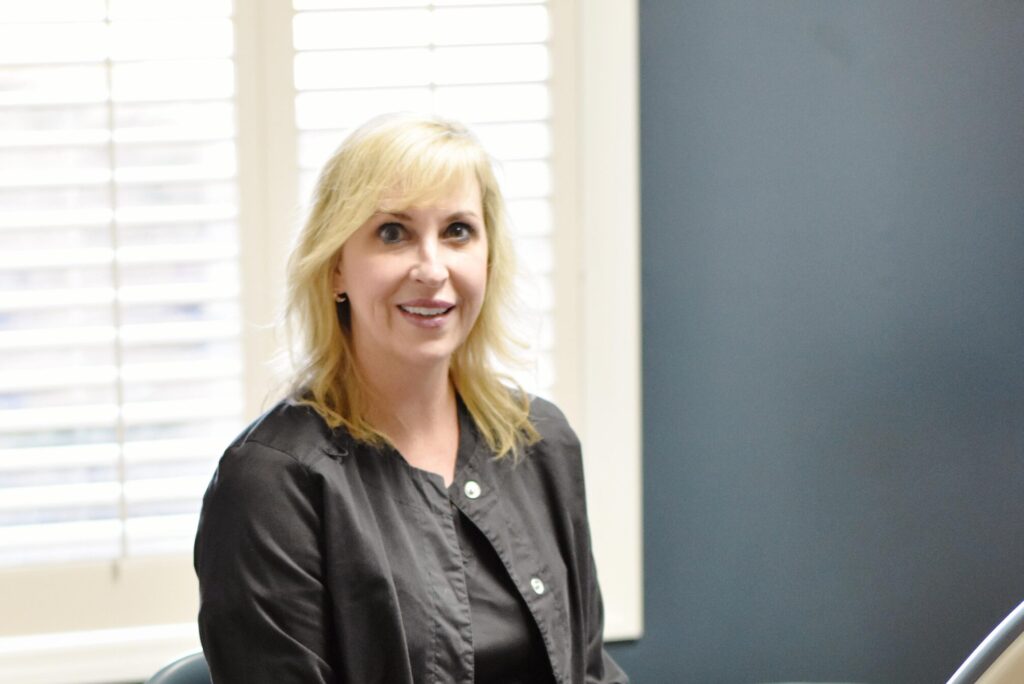 Trish has always loved everything about dentistry, and after graduating from MUSC, she thought she wanted to teach, but realized her true passion was working and helping patients have their healthiest smile.  She has been a dental hygienist for twenty years and has worked at Main Street Dental, which she says is the best office ever, for the past 2.5 years.  Trish enjoys spending time with her family, boating, hiking, exercising, decorating, and living the small farm life with her chickens and dogs. She is active in her children's school and at her church.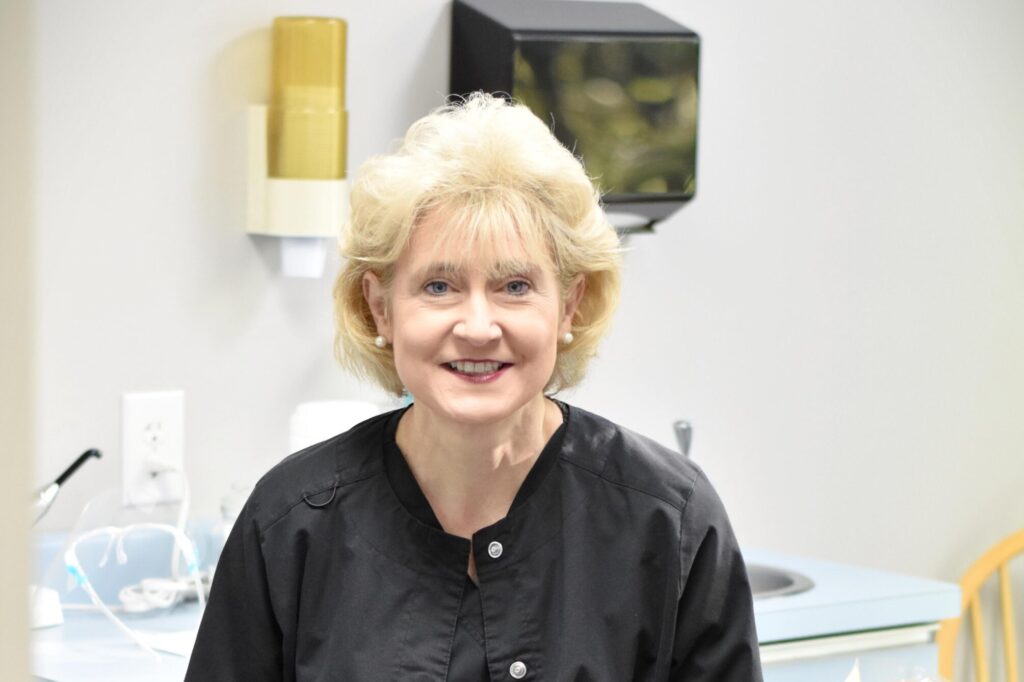 Kristy has worked in the dental field for over 30 years, and has been with us for over 15 years. Kristy loves getting to know our patients and learning more about their lives. She became interested in dentistry when her pediatric dentist encouraged her to be a dental assistant. She followed his advice and worked in his office before she became a member of our team! She enjoys attending church, spending time with her family, and working in her yard. Kristy and her husband, Scott have a daughter that is maried now and lives close by.  She enjoys spending time with her daughter and new son-in-law.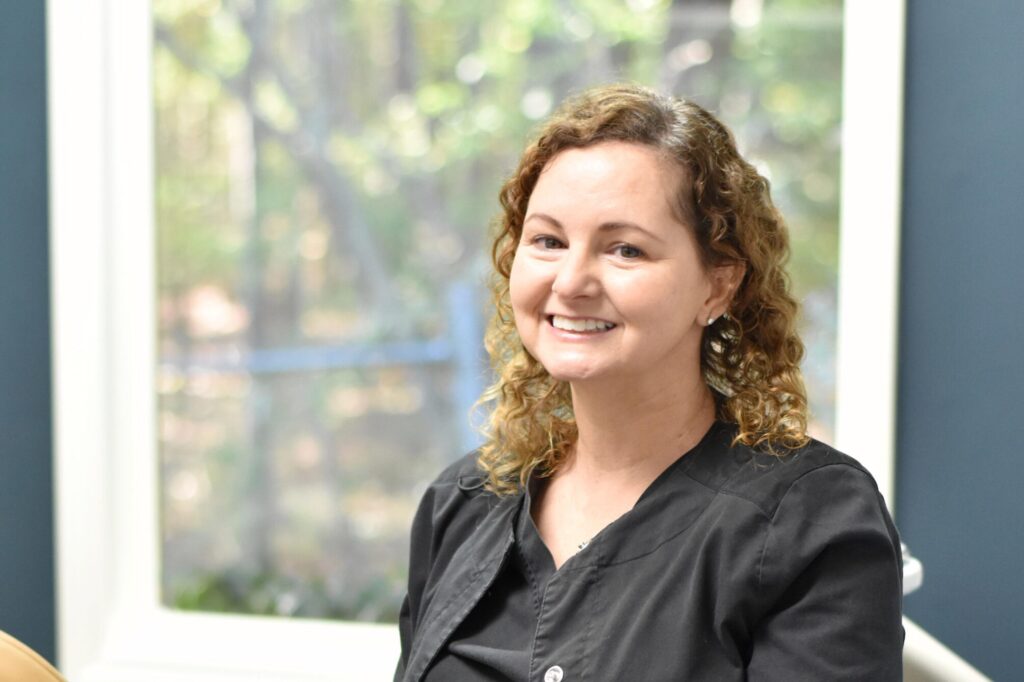 Angie moved to the area from Columbia where she practiced dental hygiene for more than 20 years.  She and her husband will celebrate their silver wedding anniversary soon.  They, along with their two children and two Labradoodles, enjoy hiking, boating, water and snow skiing, traveling, and all things outdoors, as well as church and spending time with friends and family.  Angie is also a hot yoga enthusiast.  The most rewarding aspect of her career is building relationships with her patients and providing exceptional dental hygiene.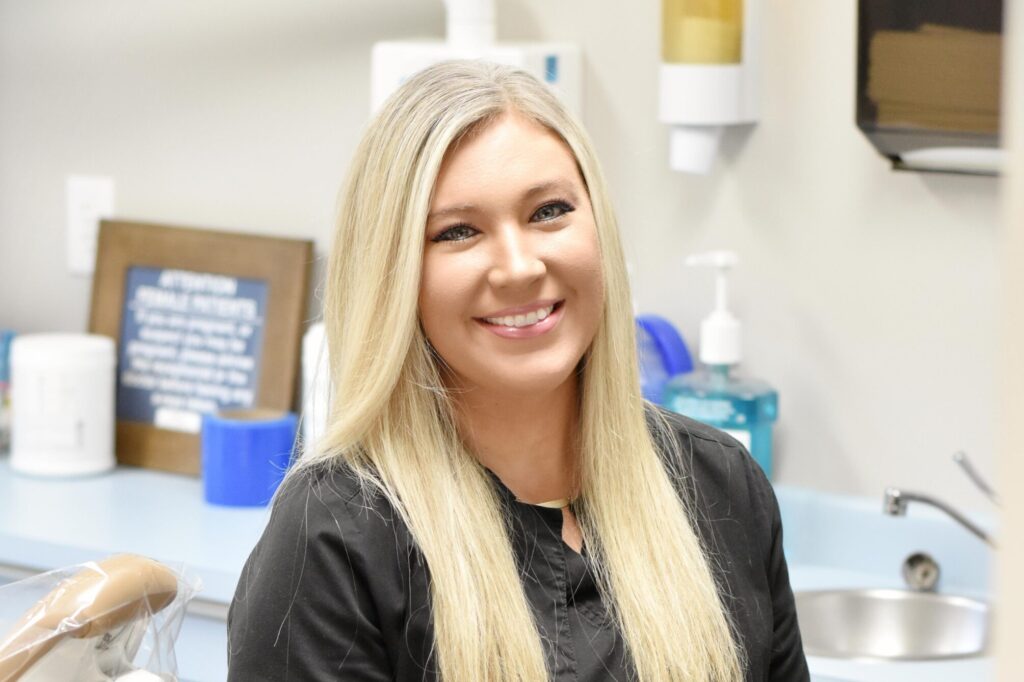 Jessica graduated from dental assisting at Tri-County Technical College in August 2013 and has worked as a dental assistant since then. Jessica joined our team at Main Street Dental over 9 years ago. Her favorite part of her job is meeting and getting to know all of our patients and helping them love their smiles. She has always wanted to help others and make them smile, and she likes working hands-on. This is what brought her to the dental field. Outside of work, she enjoys spending time with her kids, husband, family, and friends. Jessica and her husband, Matt, now have a daughter, Addisyn, and a son, Kade, whom they adore.